This will be interesting to follow over the next several decades. Africa already has more of its population moving to urban areas than any other country/region in the world, and it is projected to have the largest urban population globally by 2045.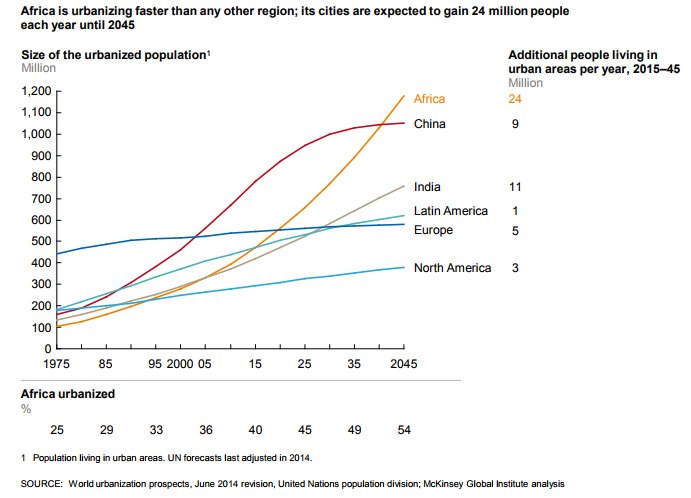 Source: Bluegrass Capital on Twitter
On a related note, the Financial Times published this great piece on Accra, the capital of Ghana, back in September. It provides a specific example for how cities in Africa are catering to the emerging middle class.